Hilton Head Oral and Maxillofacial Surgery provides full scope oral and maxillofacial surgery. It is our goal to provide our patients with world-class care delivered in both an office setting and hospital environment.
Wisdom teeth, or third molars, are the last teeth to develop and appear in your mouth. They come in between the ages of 17 and 25, a time of life that has been called the "Age of Wisdom." In many cases, there is not enough room in the mouth for these teeth to grow in properly, and they must be removed.
Dental implants can improve your appearance, self-confidence, and give you new peace of mind. They look and feel similar to natural teeth, and the securely attached implant can give you the confidence of eating what you like, speaking easily and clearly, and a new sense of security. The Dental Implant Center at Hilton Head Oral & Maxillofacial Surgery can offer you the most advanced implant solutions available today. To find out if implants are the right solution for you, just give us a call.
Facial cosmetic surgery has long been the solution of choice for the correction of physical malformations resulting from aging, disease, injury and birth defects. In recent years, however, a growing number of men and women of all ages are choosing facial cosmetic surgery to improve their appearance and reduce the signs of aging. If you are interested in facial rejuvenation, you may also wish to consider Botox or Juvederm treatments for a younger look with minimal downtime.
We know that sedation can be stressful and anxiety-filled event for first-time patients. Our training and technology allow us to perform both simple and complex procedures in a relaxed environment.
There are many options available to assist patients with TMJ disorders. Treatment can range from conservative to surgical management to help you achieve a healthier jaw and improved quality of life.
Also referred to as Maxillofacial trauma, this is any physical trauma or injury to the mouth, face and jaw such as lacerations, fractured facial or jaw bones, avulsed (knocked out) teeth.
Bone & Soft
Tissue Grafting
Due to a variety of circumstances, bone and soft tissues of the mouth may be lost. In these situations, techniques are available to replace missing teeth and reconstruct jaw bone and soft tissues.
As one of the most common congenital anomalies affecting children, these conditions can be corrected with both functional and cosmetic success when addressed early in a child's life.
Oral & Facial
Pathology / Biopsy
Early detection and treatment of suspicious areas in your face or mouth such as sores, discolorations or lumps will greatly increase the success of any potential treatment.
Oral & Facial
Reconstruction
Reconstruction involves surgical procedures to restore form, function and aesthetics. These procedures are often needed following facial trauma or previous surgical procedures.
Corrective jaw surgery moves your teeth and jaws into a more balanced and functional position to improve your bite and function. Benefits include improved speech and appearance.
Obstructive sleep apnea is a serious and debilitating health condition. Depending on whether your sleep apnea is mild, moderate or severe, your doctor will select the treatment that is best for you.
2 CONVENIENT OFFICE LOCATIONS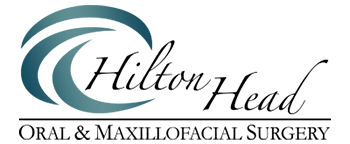 Hilton Head Office
10 Hospital Center Common, Suite D
Hilton Head Island, SC 29926
Bluffton Office
350 Fording Island Rd, Suite 202
Bluffton, SC  29910