Board Certified Oral & Maxillofacial Surgeon
Having completed Oral and Maxillofacial Surgery residency at the University of Florida, Dr. Brian Low received additional surgical training from the University of Miami, Wake Forest University, University of Medicine and Dentistry of New Jersey, and Harvard University Massachusetts General Hospital.

Dr. Brian Low is a Board Certified Diplomate of American Board of Oral and Maxillofacial Surgery and a Fellow of the American College of Oral and Maxillofacial Surgeons. Along with Dr. Low's practices in Hilton Head and Bluffton he served as the Chief of Staff at Coastal Carolina Hospital. Dr. Low is certified in CPR by the American Heart Association and in Advanced Cardiac Life Support (ACLS).

Dr. Low is a member of the American Association of Oral and Maxillofacial Surgeons, International Associate of Oral and Maxillofacial Surgeons, American College of Oral and Maxillofacial Surgeons, American Dental Association and South Carolina Society of Oral and Maxillofacial Surgeons.
In addition to office-based procedures, Dr. Low is also credentialed to perform inpatient procedures at the surrounding hospitals and ambulatory surgery at Hilton Head Surgical Suites. For our more advanced procedures, our facility in Bluffton is able to offer the highest level of outpatient care accredited by the most demanding OR certification agency.  The American Association for Accreditation of Ambulatory Surgery Facilities was created in order to establish high standards when it comes to patient care in facilities offering ambulatory procedures.  Being accredited by the AAAASF ensures patients that their safety is a top priority at any facility that has been recognized by this reputable association.
Every member of the Hilton Head Oral & Maxillfacial Surgery team has a thirst for knowledge, a passion for excellence, and the mentality that all patients need to be treated with kindness and respect.
We are outgoing, kind people who are fully committed to our goal of providing the highest quality of procedures possible. Many of our team members have been with us for more than *10* years and remain passionate about our work.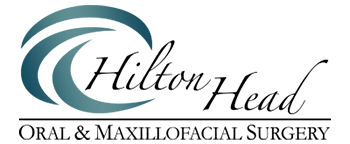 Hilton Head Office
10 Hospital Center Common, Suite D
Hilton Head Island, SC 29926
Bluffton Office
350 Fording Island Rd, Suite 202
Bluffton, SC  29910