Hilton Head Island and Bluffton
With offices in Hilton Head and Bluffton, we provide services to both residents and visitors to the area. Please contact us today to learn how we can restore or enhance your smile, facial appearance and quality of life.
Our offices are designed to provide a relaxing yet professional environment in which patients are put at ease, but always provided with the highest level of treatment and hygienic safety. To protect our patients and ourselves, we maintain strict sterilization and cross-contamination processes. We adhered to standards set by the Occupational Safety and Health Administration (OSHA) and all equipment utilized for patient care is serviced and tested regularly by independent examiners.
Our office participates in a sterilization monitoring program that meets recommendations established by healthcare organizations including Centers for Disease Control and Prevention (CDC), the American Dental Association (ADA) and the Association for the Advancement of Medical Instrumentation (AAMI). Our state of the art facility also includes 3D CT scanning capabilities to optimize patient treatment.
10 Hospital Center Common, Suite D
Hilton Head Island, SC 29926
350 Fording Island Rd, Suite 202
Bluffton, SC 29910
Our Surgery Center is what really sets us apart from any other oral surgeons in the area! This allows us to facilitate in-office anesthesia and surgeries.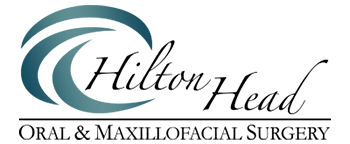 Hilton Head Office
10 Hospital Center Common, Suite D
Hilton Head Island, SC 29926
Bluffton Office
350 Fording Island Rd, Suite 202
Bluffton, SC  29910